Hearty and Homemade
Kimono Mom's Japanese Dishes
Aired: March 10, 2023 (UTC)

Information
Kimono Mom conveys the wonders of Japanese food and home cooking to the world. She has a large international following, with over 1.5 million subscribers to her YouTube channel. (as of March 2023)
Together with her family, she steps out of her home kitchen to seek out delicious Japanese food products and learn more about them. Inspired by her encounters in Hokkaido and Kyoto, she makes the best out of fresh and high-quality ingredients into delicious homecooked meals.

Recipes
Deep-fried scallops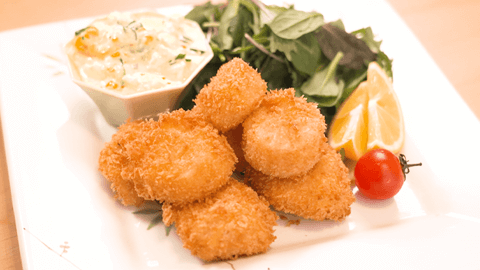 Ingredients ※For 3 servings
8-10 scallops
1 egg
Salt
Pepper
Panko breadcrumbs
Wheat flour
Rice bran oil

Directions
1. Pat scallops dry with paper towels and season with salt and pepper.
2. Coat each scallop with flour, then beaten egg.
3. Plop into the panko breadcrumbs and press down firmly. Let it sit for a bit.
4. Fry the scallops in 180℃ rice bran oil for about 15-20 seconds, until golden on both sides.
5. Serve with tartar sauce.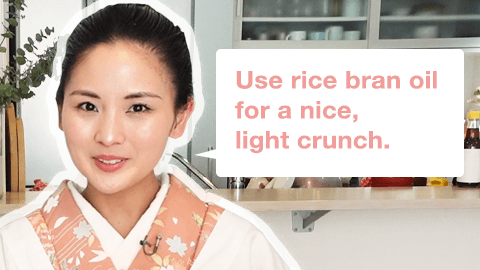 Japanese wagyu beef steak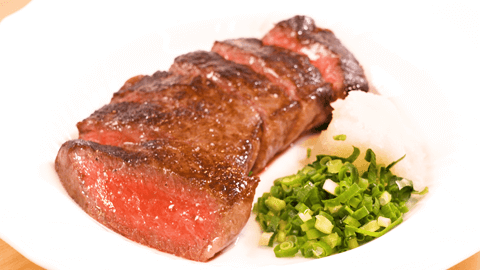 Ingredients
2 pcs. 150 g rump steak
Salt
Pepper
Oil

Directions
1. Bring the steak to room temperature.
2. Season with salt and pepper.
3. Set the steak in the pan and leave until the bottom third of the beef is a deep-brown color.
4. Flip steak carefully and grill until the other side is seared.
5. Wrap in foil and let it rest so the meat finishes up with the residual heat.
6. Slice and serve with ponzu sauce.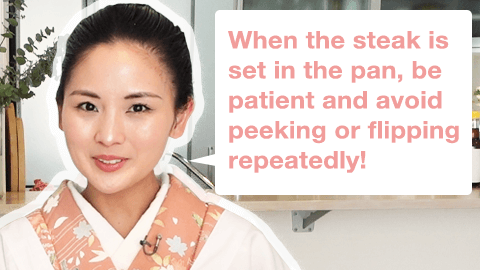 Temari-zushi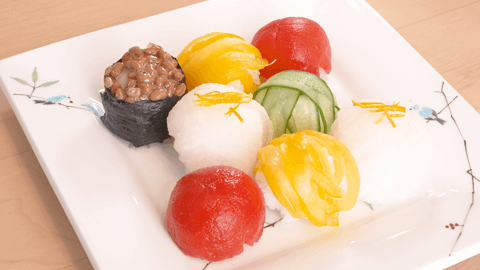 Ingredients ※For 3-4 servings
Rice
75 ml sushi vinegar
Cucumber
Bell pepper
Tomato
Daikon radish pickle (bettara-zuke)
Nori seaweed
Natto
Mentsuyu soup base

Directions
1. Prepare sushi rice
 -Wash and rinse rice, then let it soak in water for 30 minutes.
 -Steam rice slightly firm.
 -Season with sushi vinegar and let cool.
 -Shape into bite-size balls.
2. Prepare vegetables
 -Sprinkle salt on thinly sliced cucumber and bell pepper, then dry.
 -Thinly slice daikon radish pickle (bettara-zuke).
 -Put tomatoes in boiling water for 20-30 seconds. Transfer to a bowl of ice water to cool and peel easily. Soak in mentsuyu soup base.
3. Wrap rice with the vegetables using plastic wrap or cloth. Wrap one with nori seaweed, and top with natto.
4. Remove seeds and pat tomatoes dry. Fill with sushi rice.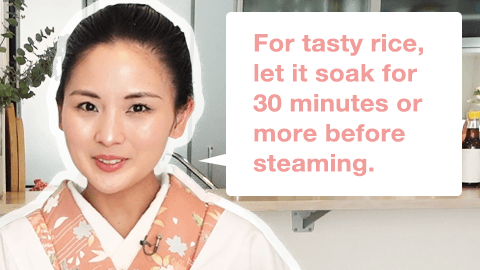 Strawberry chiffon cake made with rice flour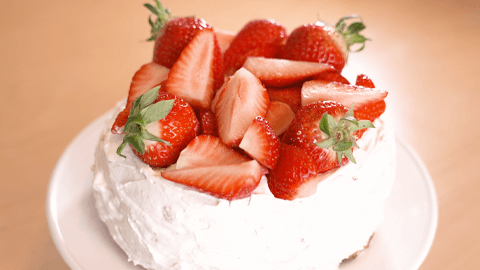 Ingredients
4 eggs
20 g granulated sugar (for batter)
40 g granulated sugar (for egg whites)
1/2 tsp. baking powder
80 g rice flour
100 g strawberries
10 g condensed milk
Whipped cream
Strawberries (as much as desired for toppings)

Directions
1. Separate eggs into yolks and whites. Refrigerate the egg whites.
2. In a bowl, mix the egg yolks with rice flour, sugar, and baking powder.
3. Mash strawberries and mix in condensed milk. Add it into the egg yolk batter.
4. Beat the egg whites while gradually adding sugar until they form stiff peaks.
5. Add 1/3 of the beaten egg whites into the egg yolk batter and let it blend, then mix in the rest gently.
6. Pour mixture into the cake mold (18 cm) and gently shake to smooth out.
7. Bake in a preheated 170℃ oven for about 30 minutes.
8. When done, turn the mold upside down and let cool. Remove from mold.
9. Coat with whipped cream and top with strawberries.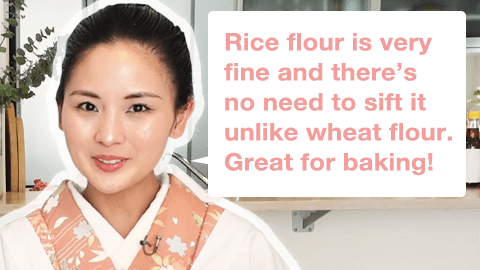 Gallery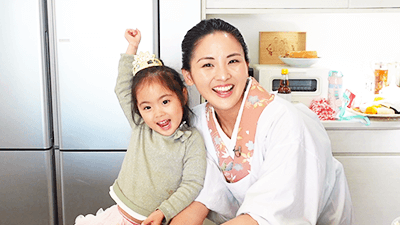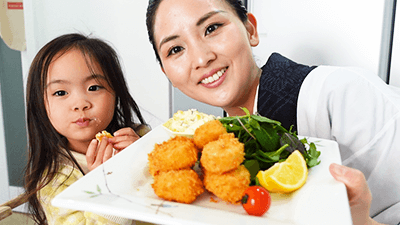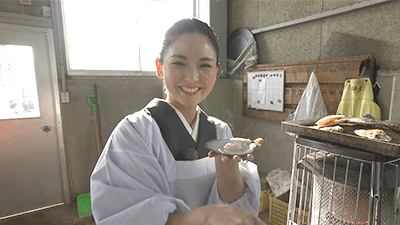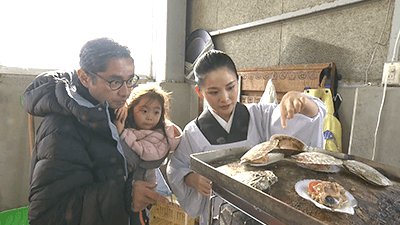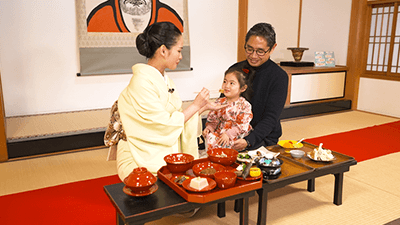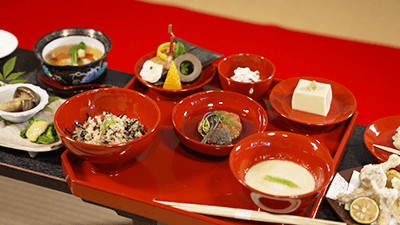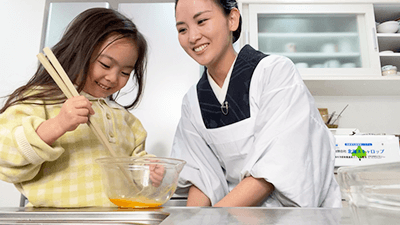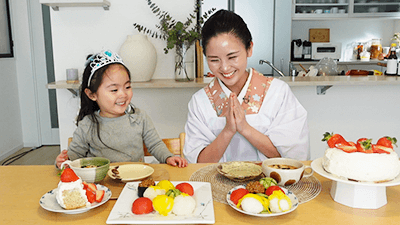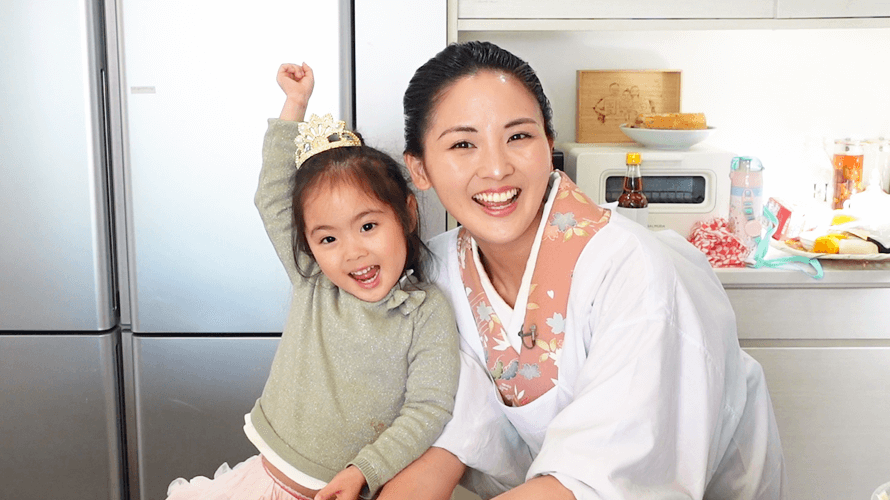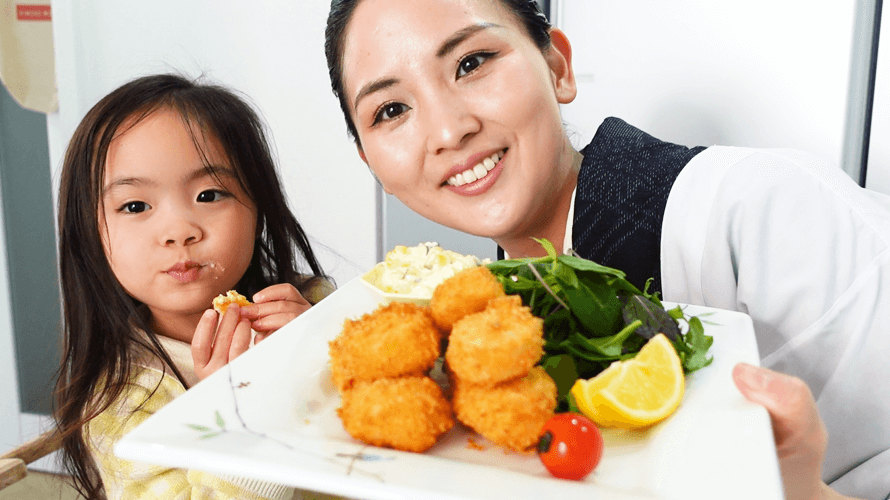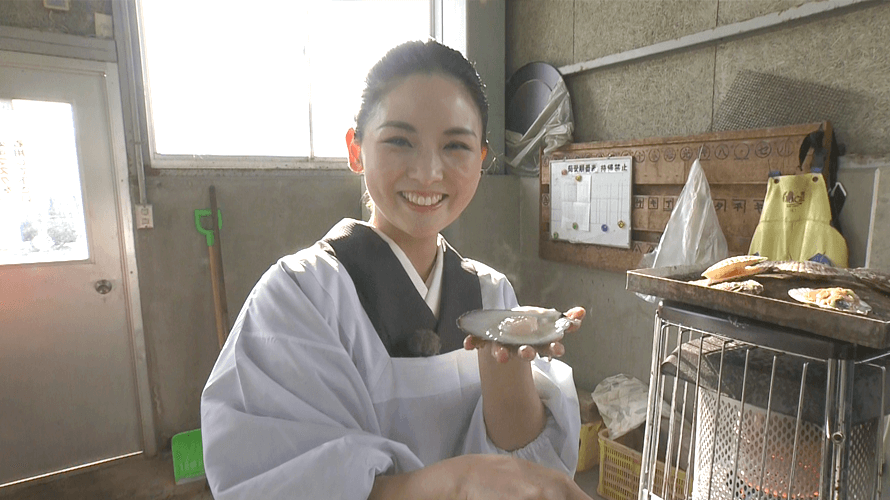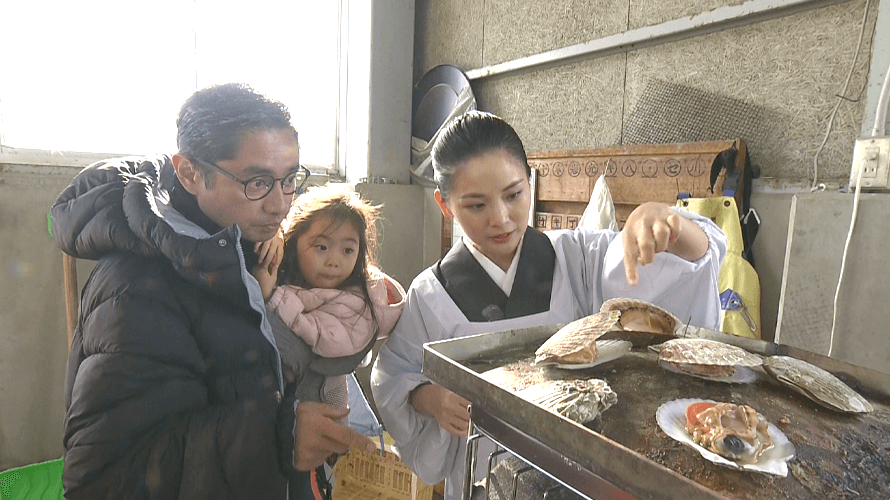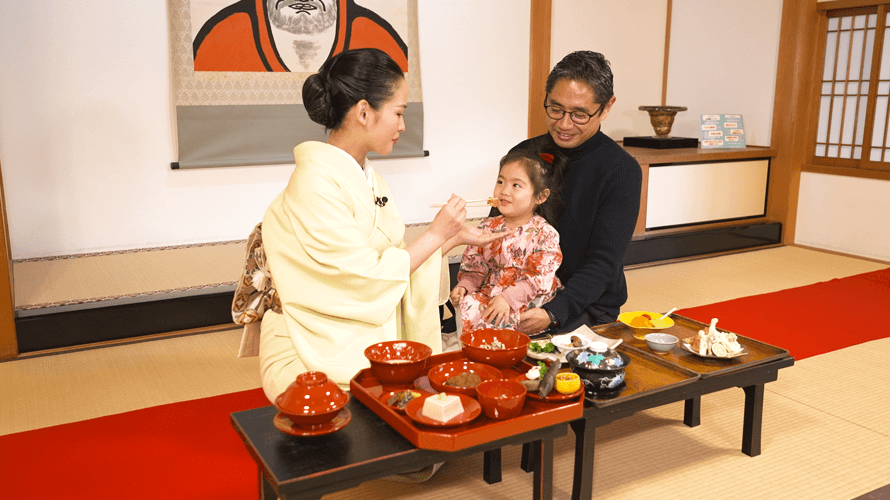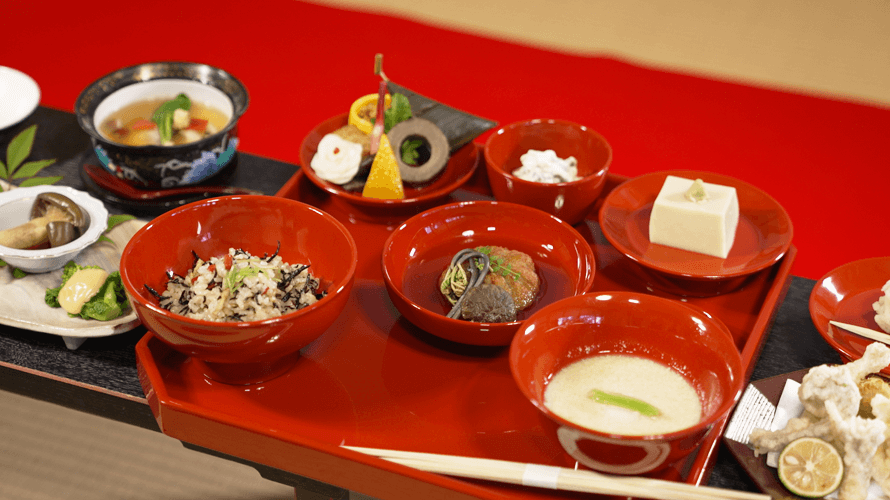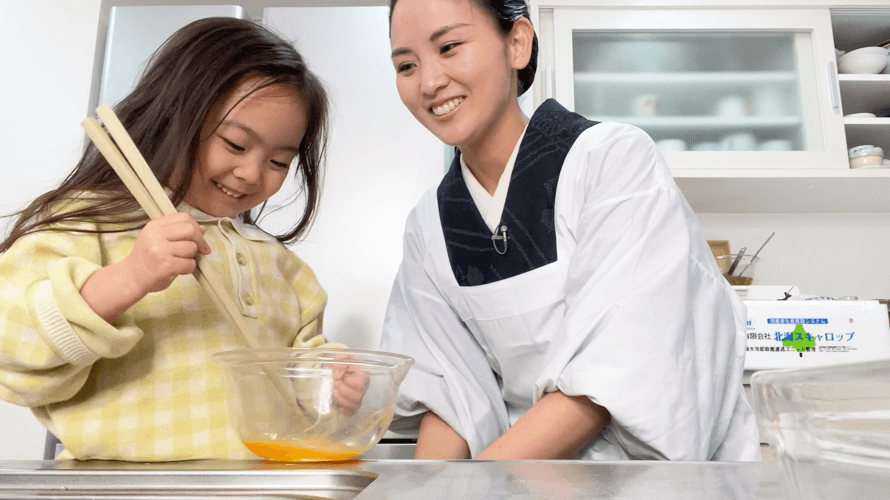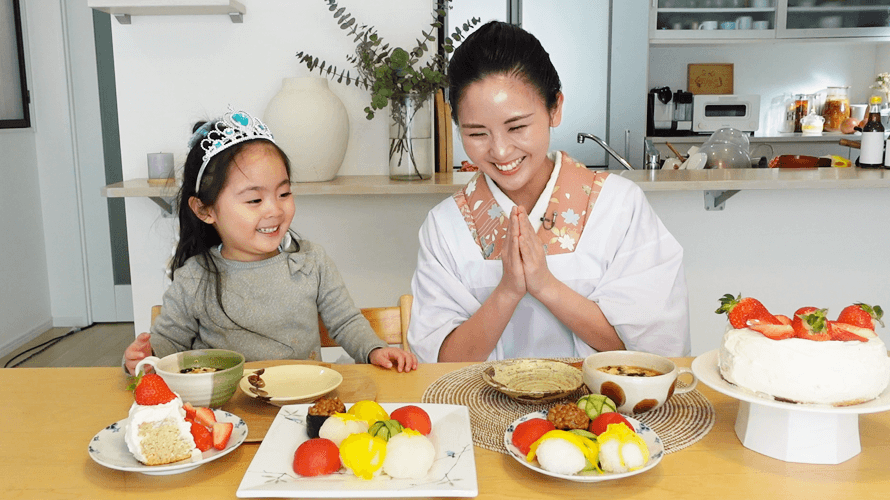 More Videos To Explore
Our Series

The program introduces the history and wisdom behind Japan's technological strength and specialties, which are helping to revitalize regional areas of the country.

This series will feature how various culture in modern Japan and overseas blend together and influence each other.

We follow Japan's trailblazers breaking new ground in various fields and discover the purpose that keeps them moving forward.

Explore a colorful variety of modern Japan's most popular topics, including food, technology, ecology and regional promotions, with a focus on the innovative ideas and passionate effort from the people behind it all.

In this series, we visit areas in Hokkaido with deep connections to the Ainu living there and showcase their prayers, dances, and traditional ceremonies passed down through generations.

Infotainment show featuring young artists full of talent with their unique sense of "Japan."

This series is the third set of productionsof the ASEAN Now and the Futureproject.
Check Other Series