Our site uses cookies and other technologies to give you the best possible experience. By using this site you are consenting to their use and accept our policies.
Learn more...
"Hug Earth" Journey
Gratitude Toward the Sea
Aired: July 8, 2022 (UTC)

Information
The seas cover nearly 70 percent of the Earth's surface, and play an important role for all living creatures that reside on the Earth.
For Japan, an island nation that is surrounded by the sea on all four sides, the sea is present in our daily lives.
We will here be presenting three seas, each displaying a different countenance.
The Okinawa sea, boasting a beauty and diversity renowned throughout the world.
The Kumano sea, featuring a confluence of sea and mountain juxtaposed.
And, finally, the Rikuzentakata sea, now in the process of recovery from the immense tsunami damage incurred in the East Japan Earthquake of 2011.
Hakuho, a retired yokozuna sumo wrestler who may well have been the strongest wrestler ever in Japanese sumo history, joins us in visiting with the persons most intimately connected with each of these seas.
We touch on the richness of these seas, look toward environmental issues, and take a "Hug Earth" (hugging the Earth so as to encourage hugs for ourselves) journey that can help us take stock of the current state of the seas both in Japan and abroad, and of the Earth itself.
海は地球表面の7割近くを覆い、地球で暮らす全ての生物にとって大切な役割を果たしている。
四方を海に囲まれた島国・日本では、生活のかたわらに海が存在する。
今回、取り上げたのは、異なる表情を持つ3つの海。
世界でも有数の美しさと多様性を誇る沖縄の海。
海と山が近接し、清流に繋がる熊野の海。
そして、2011年東日本大震災による津波被害から、復興の最中にある陸前高田の海。
日本の大相撲史上最強といわれた元横綱・白鵬が、各地の海と深く関わる人達と対談する。
海の豊かさに触れ、環境問題と向き合い、国内外の海と地球の現状に思いを寄せる "ハグアース"(=自分を抱きしめるように地球を抱きしめる)の旅。
Gallery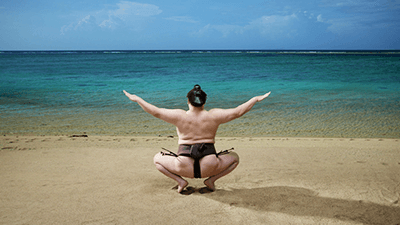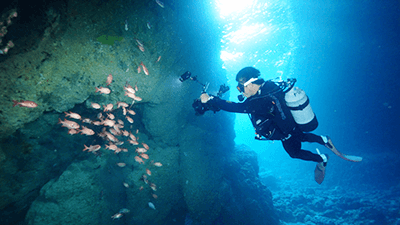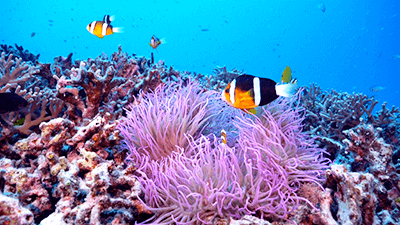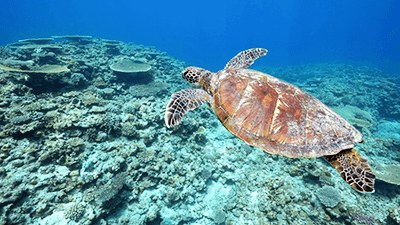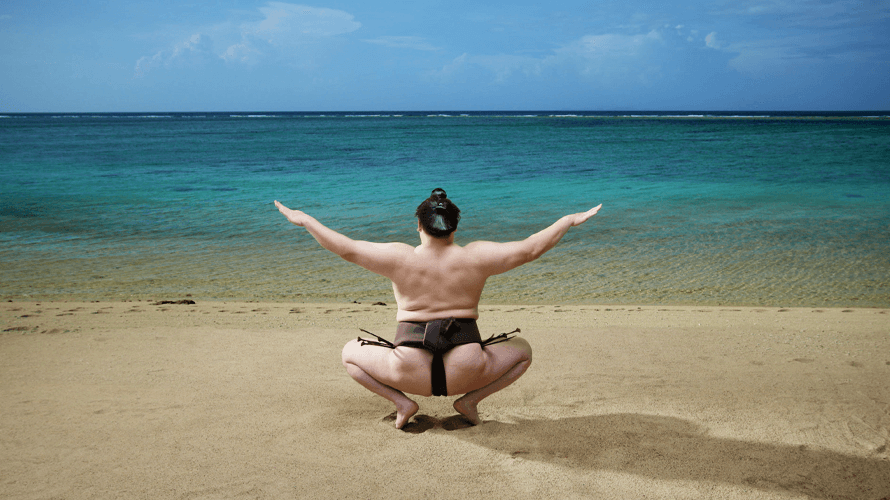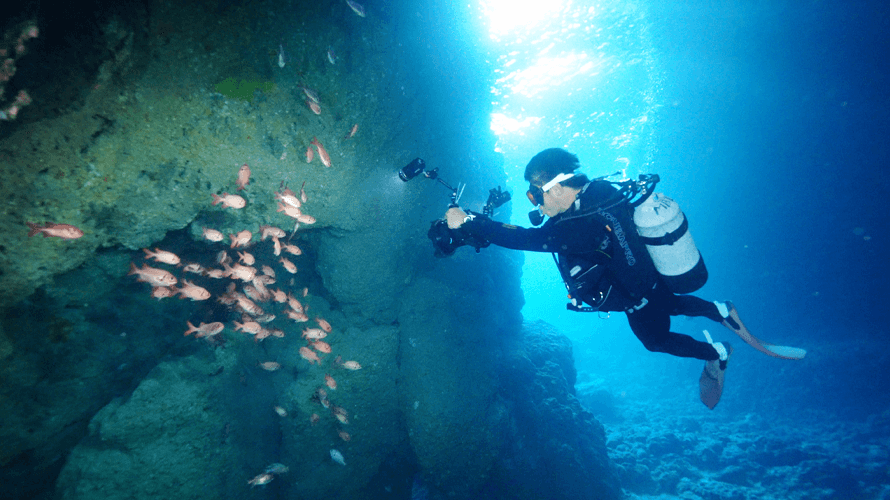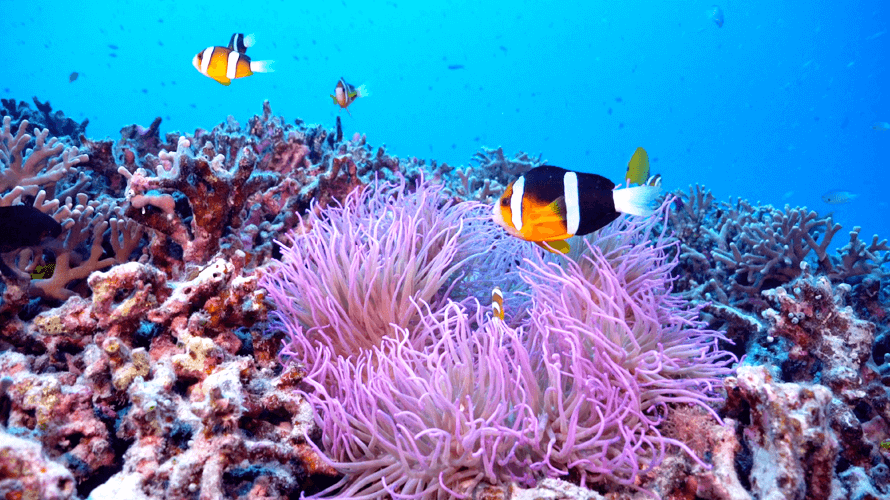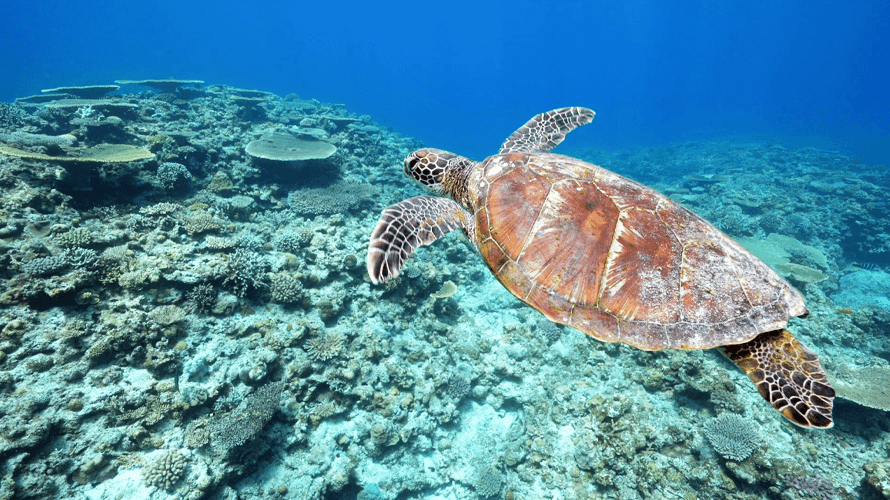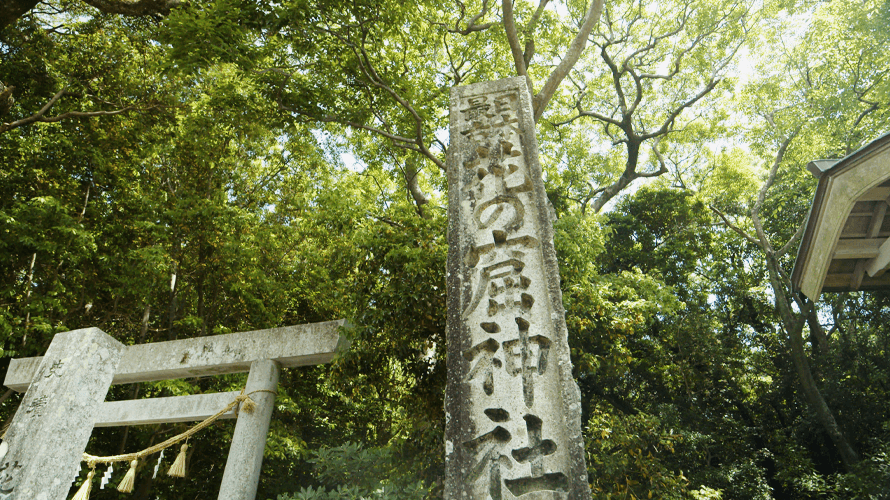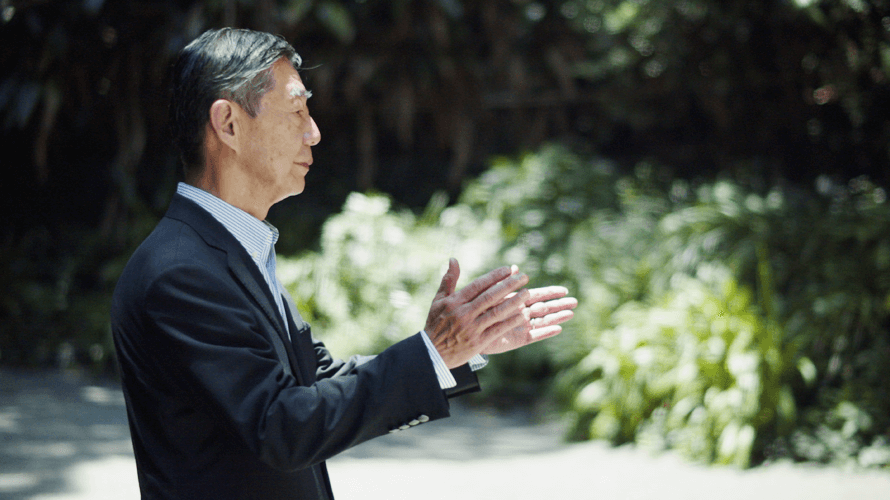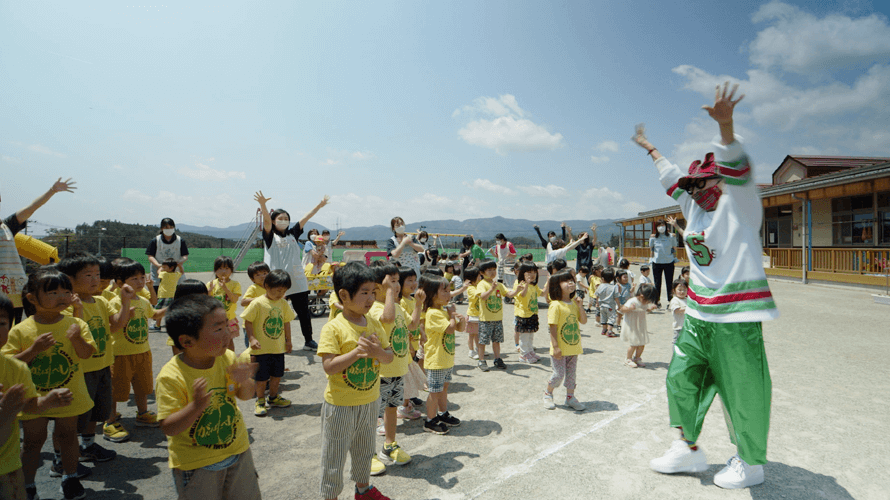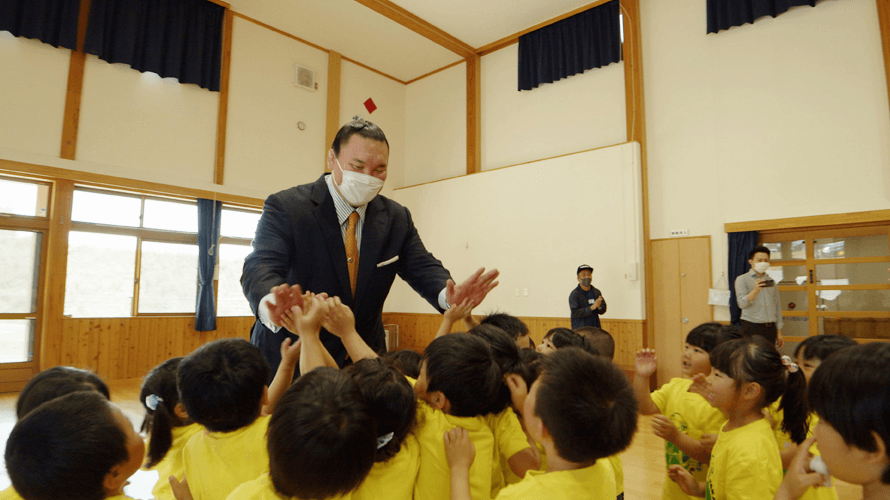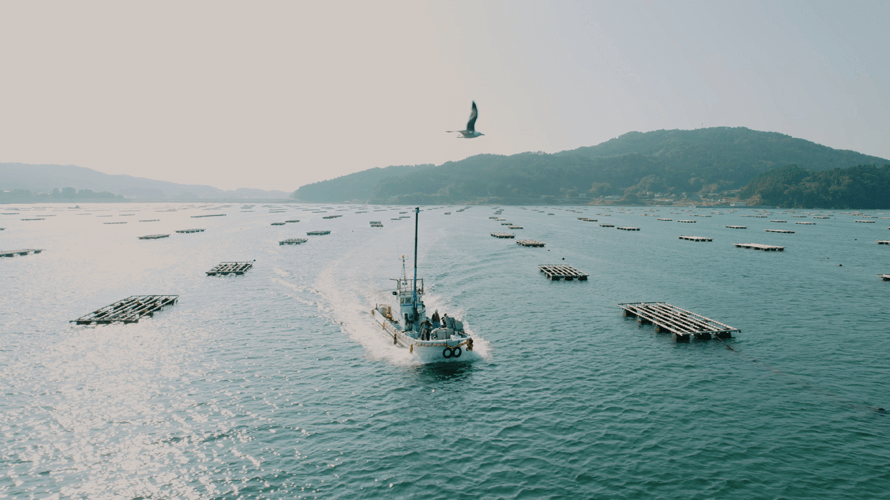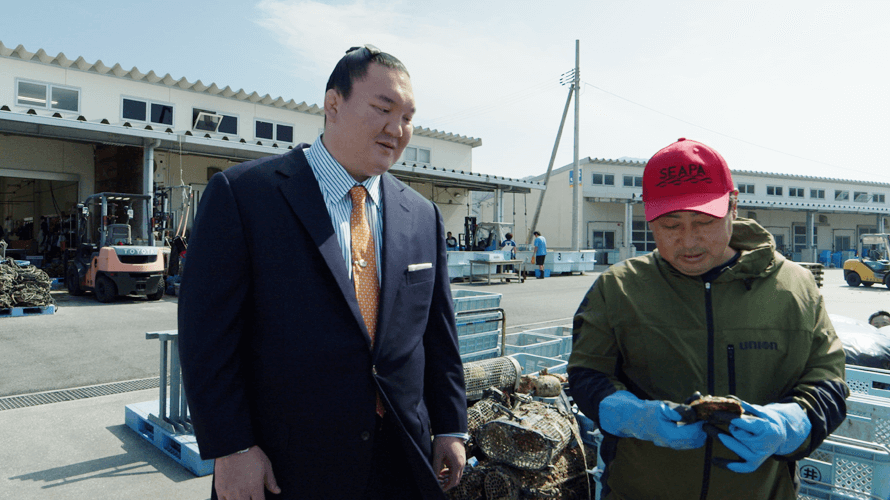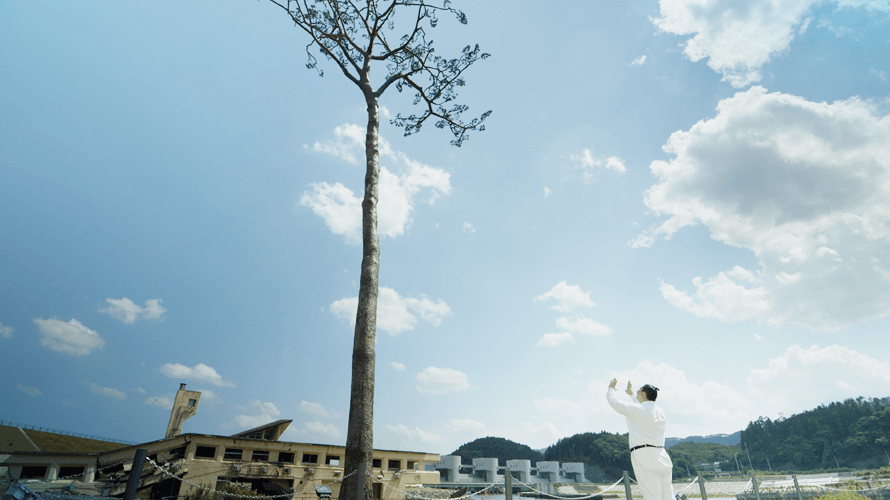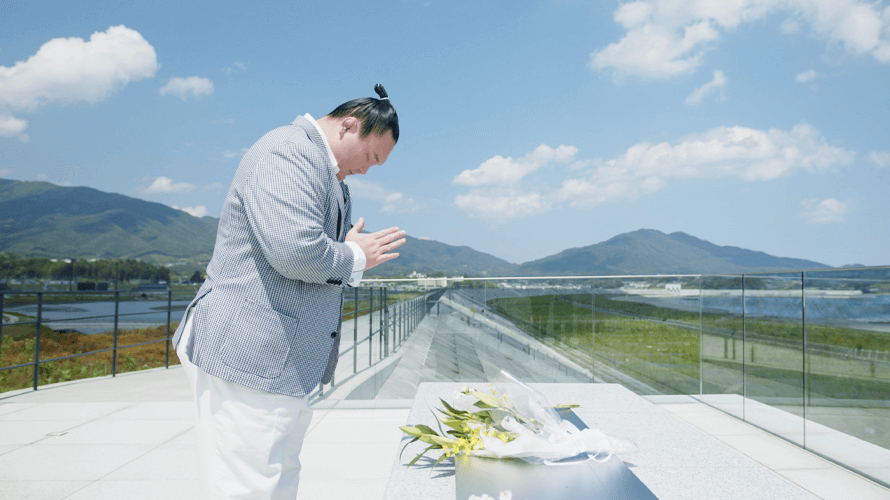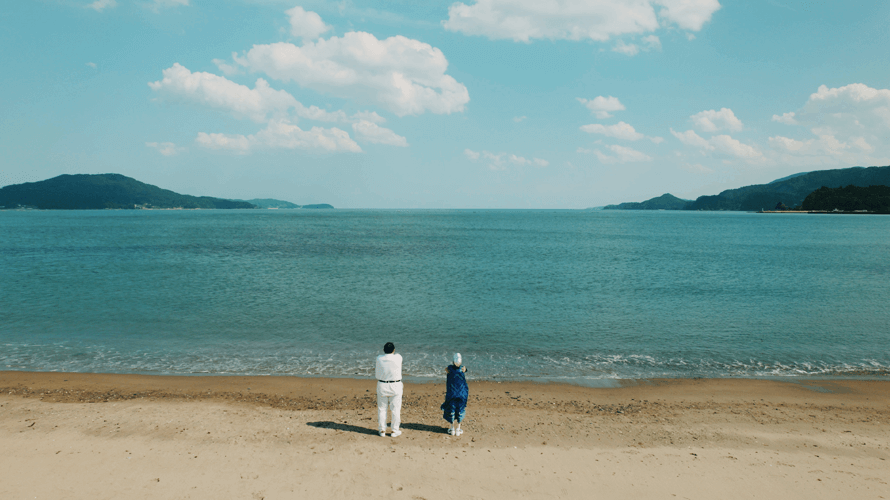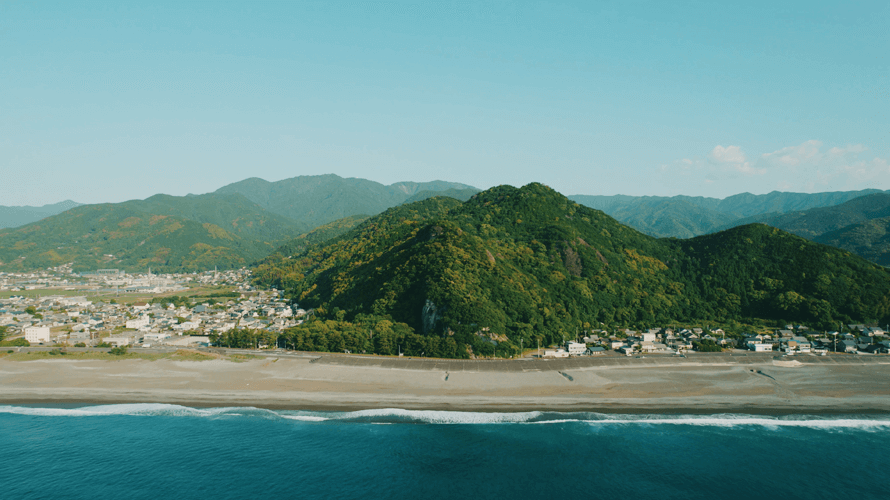 CAST
Hakuho
The 69th Yokozuna
Born: Ulaanbaatar, Mongolia
Sumo Debut in March 2001/ Retired in September 2021
Recognized for five Guinness World Records in December 2021: 45 grand sumo tournament titles, longest reign as a Yokozuna (84 tournaments), most wins in the top division (1093), most wins in total (1187) and perfect championships (16)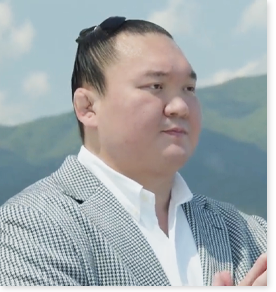 Osada Isamu
Underwater Cameraman
Migrated from Tokyo to Okinawa in 1991, fascinated by the diverse coral leaves and creatures living in the seas around Okinawa.
As an underwater cameraman he shoots TV, commercials, movies, etc. in the seas around the world, including Okinawa.
Spends about 500 dives 220 days a year, filming and photographing coral predation and spawning as his lifework.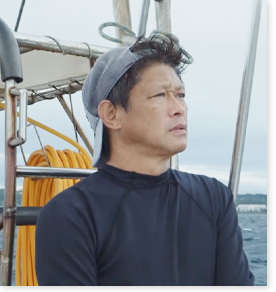 Saraya Yusuke
President, Saraya Co., Ltd.
Chairman, ZERI Japan/Blue Ocean Foundation
The second president of Saraya, a manufacturer that produces dishwashing detergents, disinfectants, and food products with a focus on hygiene, the environment, and health.
In addition to contributing to the world through business, he is also actively involved in NPO activities, improving sanitation in Uganda, and with a strong interest in environmental issues, elephant protection in Borneo, and disposal through recycling and reuse of resources and energy, working on environmental education for the realization of the zero-object concept.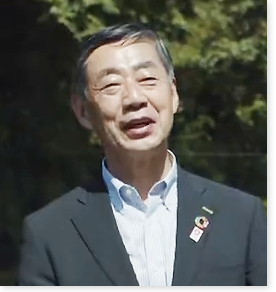 Ohwada Nobuyuki
Oyster Farmer
A third-generation owner of a family-owned oyster farm in Rikuzentakata City, Iwate Prefecture, in the Tohoku region.
A year after returning to his hometown from Tokyo and starting to help his father with oyster farming, he lost his oyster farming equipment, boat, and father in the Great East Japan Earthquake.
Together with his friends, he has started to recover, and now has returned to the level before the earthquake, actively working on the development of new aquaculture methods.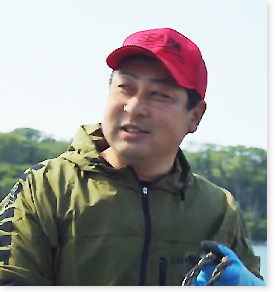 Minami Sasuga
Choreographer/Dancer
JAGATARA's member
One of Japan's leading choreographers. Worked as a chorus dancer in the band "JAGATARA", working with many singers and choreographers for commercials.
In 2010, she created an exercise program for the elderly, "Dance from the Heart."
Immediately after the Great East Japan Earthquake in 2011, she entered the disaster area, visited evacuation centers and temporary housing, and moved her body together with "Dance from the Heart." Pursuing the meaning of dance, she announced "0100 DANCE" in 2021.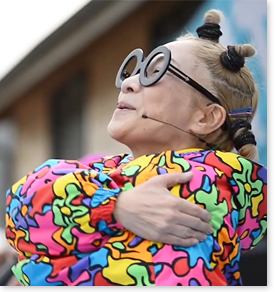 白鵬 翔
(はくほう・しょう)
第69代横綱 現在 間垣親方
モンゴル・ウランバートル出身
初場所 2001年三月場所
引退場所 2021年九月場所
幕内優勝の最多回数(45回)、横綱在位の最長期間(84場所)、幕内通算勝利の最多回数(1093勝)、大相撲通算勝利の最多回数(1187勝)、幕内全勝優勝の最多回数(16度)で、2021年12月ギネス世界記録の認定を受けた。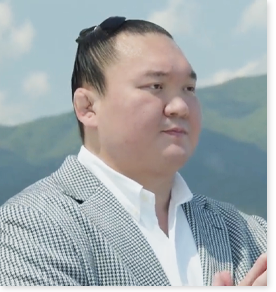 長田 勇
(おさだ・いさむ)
水中カメラマン
世界有数の多様性を持つ沖縄のサンゴ礁とそこに生きる生物に魅せられ、1991年に東京から沖縄に移住。水中カメラマンとして、沖縄をはじめ世界中の海で、TV・CM・映画などの撮影を手掛ける。年間で220日・500本ほど潜り、サンゴの捕食・産卵などの生態撮影をライフワークとする。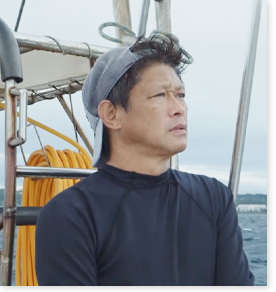 更家 悠介
(さらや・ゆうすけ)
サラヤ 代表取締役社長
ゼリ・ジャパン/ブルーオーシャンファンデーション 理事長
衛生・環境・健康を柱として、食器用洗剤や消毒液・食品などの生産を手掛けるメーカー、サラヤの二代目社長。ビジネスを通して世界に貢献するだけでなくNPOの活動にも積極的に取り組み、ウガンダでの衛生改善、そして環境問題への強い関心から、ボルネオでのゾウ保護、そして資源とエネルギーの循環再利用による廃棄物ゼロ構想の実現のための環境教育などに取り組む。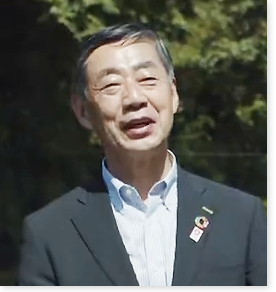 大和田 信行
(おおわだ・のぶゆき)
カキ養殖
東北地方の岩手県陸前高田市において、家族でカキ養殖業を営む三代目。
東京から故郷に戻り、父のカキ養殖を手伝い始めた翌年、東日本大震災でカキ養殖の設備や船、そして父を失う。仲間たちと共に復興に立ち上がり、現在では震災前の水揚金額まで復活。新しい養殖方法の開拓に積極的に取り組む。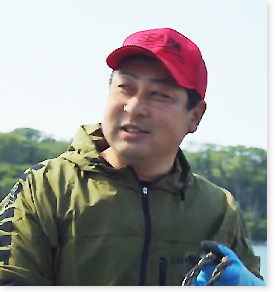 南 流石
(みなみ・さすが)
振付演出家/ダンサー
JAGATARAメンバー
日本を代表する振付演出家の一人。多数の歌手やCMの振付を手掛け、バンド「JAGATARA」でコーラス・ダンサーを務める。2010年高齢者対象の運動プログラム「ココロからダンス」を制作。2011年東日本大震災直後から被災地に入り、避難所や仮設住宅を訪ね、「ココロからダンス」で共に体を動かす。ダンスの持つ意味を追求し、2021年「0100 DANCE」を発表。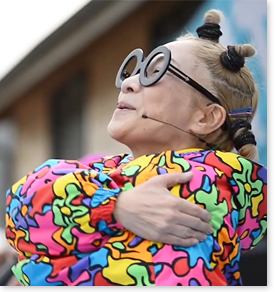 More Videos To Explore
Our Series

In this series, we visit areas in Hokkaido with deep connections to the Ainu living there and showcase their prayers, dances, and traditional ceremonies passed down through generations.

Explore a colorful variety of modern Japan's most popular topics, including food, technology, ecology and regional promotions, with a focus on the innovative ideas and passionate effort from the people behind it all.

Infotainment show featuring young artists full of talent with their unique sense of "Japan."

We follow Japan's trailblazers breaking new ground in various fields and discover the purpose that keeps them moving forward.

This series is the third set of productionsof the ASEAN Now and the Futureproject.

This series will feature how various culture in modern Japan and overseas blend together and influence each other.

The program introduces the history and wisdom behind Japan's technological strength and specialties, which are helping to revitalize regional areas of the country.
Check Other Series