Our site uses cookies and other technologies to give you the best possible experience. By using this site you are consenting to their use and accept our policies.
Learn more...
Sense of Wonder
The MIDORI Prize for Biodiversity
Aired: February 20, 2015

Information
The MIDORI Prize for Biodiversity honors remarkable contributions to conservation and the sustainable use of biodiversity globally, regionally, and locally. It was established in 2010 and organized by the AEON Environmental Foundation along with the Secretariat of the Convention on Biological Diversity.
The program features 2014 MIDORI Prize winners, introducing their activities for preserving biodiversity and delves into the details of their messages.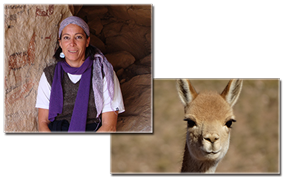 Dr. Bibiana Vilá of Argentina is a dream-maker who brought back a species from the brink of extinction in collaboration with local communities, while simultaneously vitalizing their economy.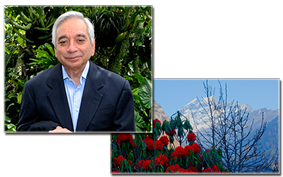 Dr. Kamal Bawa of India is an intellectual giant striving to conserve the Eastern Himalayas, where 70% of the wilderness has been lost, through a multidisciplinary approach that step beyond the realm of science.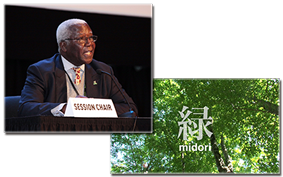 Dr. Alfred Oteng-Yeboah of Ghana is a biologist who has become a symbol of "harmonious coexistence between man and nature" through its ratification in the international political arena, despite facing clashing national interests.
Gallery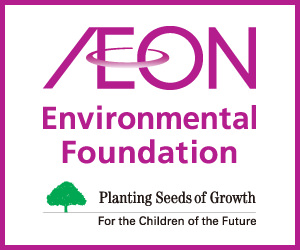 More Videos To Explore
Our Series

In this series, we visit areas in Hokkaido with deep connections to the Ainu living there and showcase their prayers, dances, and traditional ceremonies passed down through generations.

Explore a colorful variety of modern Japan's most popular topics, including food, technology, ecology and regional promotions, with a focus on the innovative ideas and passionate effort from the people behind it all.

Infotainment show featuring young artists full of talent with their unique sense of "Japan."

We follow Japan's trailblazers breaking new ground in various fields and discover the purpose that keeps them moving forward.

This series is the third set of productionsof the ASEAN Now and the Futureproject.

This series will feature how various culture in modern Japan and overseas blend together and influence each other.

The program introduces the history and wisdom behind Japan's technological strength and specialties, which are helping to revitalize regional areas of the country.
Check Other Series