Our site uses cookies and other technologies to give you the best possible experience. By using this site you are consenting to their use and accept our policies.
Learn more...
MOSHIMOSHI NIPPON Ep. 09
VOD for this program is no longer available.
Aired: August 8, 2014

Information
MOSHIMOSHI NIPPON: Special Edition
In this special edition of MOSHIMOSHI NIPPON, we'll be covering all the major Japanese pop culture and Cool Japan events held around the world this summer.
The program will feature on Japan Expo in Paris, and HYPER JAPAN in London to see how kawaii culture is spreading around the world.
The MOSHIMOSHI NIPPON Project team also had booths at both events and promoted Japanese pop culture.
Our program MC, Rei, will report from the floor of HYPER JAPAN and give you a firsthand look at London's own kawaii culture.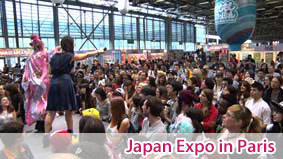 Europe's largest Japanese cultural festival JAPAN EXPO 2014 took place in Paris, France from July 2 – 6. This year's JAPAN EXPO drew a record crowd of 260,000 in its 15-year history. KAWAii area, led by MOSHI MOSHI NIPPON, offered a variety of KAWAii cultural experiences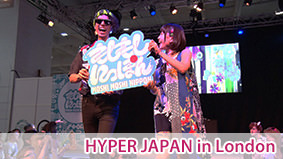 HYPER JAPAN 2014, the biggest celebration of Japanese pop culture, took place in London over three days from July 25 - 27. Rei, who starred in the Hyper KAWAii Fashion Show site, takes you to the front row of HYPER JAPAN 2014!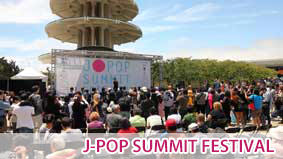 Street festival J-POP SUMMIT FETIVAL 2014 was held in San Francisco, California to introduce Japanese culture. Lots of booths lined on the streets, offering a variety of entertainment. MOSHI MOSHI NIPPON had a booth and a photo area. The festival also held live music from up-and-coming artists from Japan and fashion shows. Check out the segment to find out more about this exciting J-Pop event!
More Videos To Explore
Our Series

The program introduces the history and wisdom behind Japan's technological strength and specialties, which are helping to revitalize regional areas of the country.

This series will feature how various culture in modern Japan and overseas blend together and influence each other.

We follow Japan's trailblazers breaking new ground in various fields and discover the purpose that keeps them moving forward.

Explore a colorful variety of modern Japan's most popular topics, including food, technology, ecology and regional promotions, with a focus on the innovative ideas and passionate effort from the people behind it all.

In this series, we visit areas in Hokkaido with deep connections to the Ainu living there and showcase their prayers, dances, and traditional ceremonies passed down through generations.

Infotainment show featuring young artists full of talent with their unique sense of "Japan."

This series is the third set of productionsof the ASEAN Now and the Futureproject.
Check Other Series