MOSHIMOSHI NIPPON Ep. 10
VOD for this program is no longer available.
Aired: August 22, 2014

Information
1.NIPPON ABC: "K" Kingyo (Goldfish)
Featuring creative works and projects of young artisans inspired by Japanese traditional culture.
Today's keyword is "K" for kingyo. Kingyo is the Japanese word for goldfish. For centuries, people have praised these fish for the beauty and have created new species over the years through crossbreeding. Goldfish breeding began in China but was banned during the Chinese Cultural Revolution. The tradition, however, was picked up by Japan, where it has developed into a sophisticated art form. In this segment, Hidetomo Kimura takes us behind-the-scenes of his goldfish exhibition ECO EDO Nihonbashi Art Aquarium 2014.
2.NIPPON MY FAVORITES: Quentin Weinsanto from France

Foreign correspondents introduce their favorite places, pastimes and other exciting information on Japan. Also features their insight on the charm and appeal of Japan, its similar points and differences from their home countries.
Our correspondent for this segment is Quentin Weinsanto, a French journalist who has been in Japan for three years. As a journalist, he covers French news, French community news in Japan for a news website. Quentin's favorite thing to do is practicing Zazen, the basic form of Zen Buddhists' training that involves finding inner peace while sitting. Quentin takes us to Tokuun-In temple in Ueno, Tokyo, where he receives Zazen instruction from Canadian Zen practitioner Wez Jhorne.
3.ICHIYA'S POP EYE: Emoticons

Japan's trending sub-culture introduced by Ichiya Nakamura, a key person in promoting Japanese pop-culture to the world.
Today's topic is Emoticons! Emoticons are a series of punctuation used to convey intonation or emotion in text messages. In Japan, emoticons have been widely used as replacement for letters ever since the Internet became available. Japan's free communication app LINE offers many emoticons called stamps and is used by more than 500 million people around the world. You can make a set of your own stamps, too! ICHIYA explains the origin and evolution of Japanese emoticons.
Gallery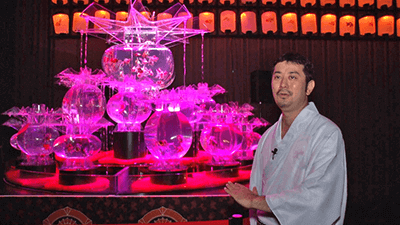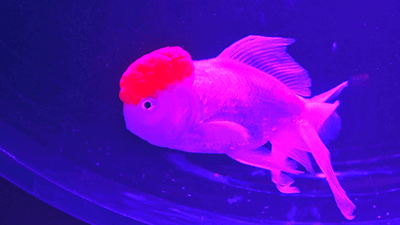 More Videos To Explore
Our Series

The program introduces the history and wisdom behind Japan's technological strength and specialties, which are helping to revitalize regional areas of the country.

This series will feature how various culture in modern Japan and overseas blend together and influence each other.

We follow Japan's trailblazers breaking new ground in various fields and discover the purpose that keeps them moving forward.

Explore a colorful variety of modern Japan's most popular topics, including food, technology, ecology and regional promotions, with a focus on the innovative ideas and passionate effort from the people behind it all.

In this series, we visit areas in Hokkaido with deep connections to the Ainu living there and showcase their prayers, dances, and traditional ceremonies passed down through generations.

Infotainment show featuring young artists full of talent with their unique sense of "Japan."

This series is the third set of productionsof the ASEAN Now and the Futureproject.
Check Other Series