RESILIENT JAPAN Ep. 08
Ohira Tech Ltd.
VOD for this program is no longer available.
Aired: August 30, 2013

Information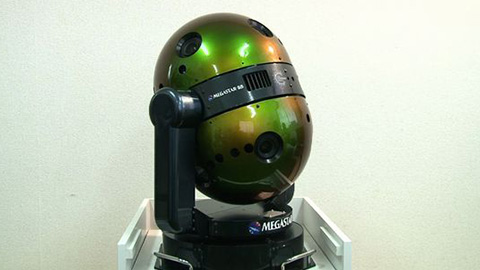 Japan is known for its world-class, cutting edge technology in planetarium projectors. Ohira Tech's founder, Takayuki Ohira has been garnering worldwide attention for his planetarium creations. His projector made its international debut in 1998 and caused a sensation. Until then, 20 to 30,000 stars were projected on average, but his projector displayed more than 1 million. While Ohira Tech has only 16 employees, it has vastly expanded humanity's views and understanding of the cosmos. In the program, Takayuki Ohira discusses his passion for planetariums, development stories, and ways he'll continue to reach for the stars.
More Videos To Explore
Our Series

The program introduces the history and wisdom behind Japan's technological strength and specialties, which are helping to revitalize regional areas of the country.

This series will feature how various culture in modern Japan and overseas blend together and influence each other.

We follow Japan's trailblazers breaking new ground in various fields and discover the purpose that keeps them moving forward.

Explore a colorful variety of modern Japan's most popular topics, including food, technology, ecology and regional promotions, with a focus on the innovative ideas and passionate effort from the people behind it all.

In this series, we visit areas in Hokkaido with deep connections to the Ainu living there and showcase their prayers, dances, and traditional ceremonies passed down through generations.

Infotainment show featuring young artists full of talent with their unique sense of "Japan."

This series is the third set of productionsof the ASEAN Now and the Futureproject.
Check Other Series