Our site uses cookies and other technologies to give you the best possible experience. By using this site you are consenting to their use and accept our policies.
Learn more...
Three Chefs' Recipes
Japanese Ingredients Reimagined
Aired: November 4, 2022 (UTC)

Information
Some restaurants and dishes are destinations in themselves. Three globally-recognized chefs who've consistently wowed fine diners present original recipes that anyone can follow at home.
The theme is Japanese ingredients. Ingredients supporting washoku—traditional Japanese cuisine—are making their way onto store shelves worldwide, and many top chefs have incorporated them into their original menus.
Three chefs from different continents expound on the joy of cooking and eating and share simple home recipes that add a gourmet touch.
Chef Andoni Luis Aduriz, who introduces creative twists at his restaurant Mugaritz in Spain, features wagyu beef.
Chef David Bouley, regarded as a leader of French cuisine in the US, presents yellowtail.
And Chef Murata Yoshihiro, a recognized authority on traditional Japanese cuisine and the owner and chef of Kikunoi—a long-standing Japanese restaurant in Kyoto—serves up scallops.
They provide inspiration into how Japanese ingredients can be used in home cooking.

Chefs' Recipes
Grilled Wagyu cut with fresh herbs and a green chickpea paste
Ingredients
250 g Japanese wagyu sirloin (1.5 cm thick)
50 g boiled chickpeas※
Herbs (nasturtium, purslane, basil, purple oregano, etc.)
Beef tallow
Lemon
Japanese pepper (Sansho)
Horseradish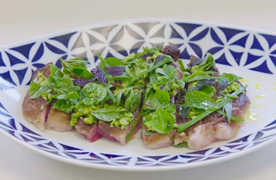 Directions
1. Instead of oil, heat the beef tallow in a frying pan. (Do not overheat it. The tallow should make slight popping sounds.)
2. Fry one side of the wagyu beef until crisp.
3. Place it on a large plate and let it rest for 5 to 10 minutes. This allows the meat to redistribute the juices.
4. Spread the boiled chickpeas, horseradish, lemon, herbs, and salt over the wagyu beef.
5. Plate and cut the meat.

*Enjoy it with everyone.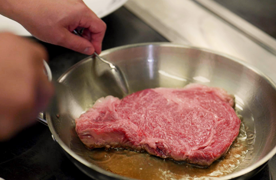 ※Making the boiled chickpeas
Ingredients
50 g raw chickpeas (can be substituted with edamame, broad bean, etc.)
Olive oil
Salt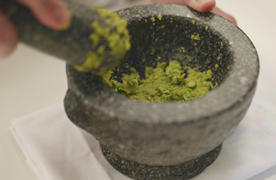 Directions
1. Boil the chickpeas and peel them.
2. Grind the chickpeas coarsely to retain texture.
3. Add a little olive oil and salt to taste.


Carpaccio Yellowtail with Kyoto-Miso and CRÈME FRAÎCHE
Ingredients
Japanese yellowtail (fillets with the dark meat removed)
Extra virgin olive oil
Lemon juice
Lime juice
Sesame oil
Light-brown miso and crème fraiche sauce※
Fennel leaf
Salt/white pepper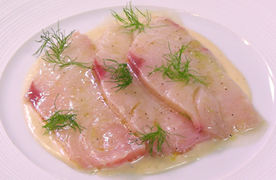 Directions
1. Combine some extra virgin olive oil, lemon juice, and lime juice.
2. Slice yellowtail (about 3 to 5 mm thick)
3. Place the sliced yellowtail in the marinade and season with salt and white pepper. Turn the slices over and let them marinate for a total of 2 minutes.
4. Add several drops of sesame oil to the Light-brown miso and crème fraiche sauce and spread it over a plate.
5. Arrange the marinated yellowtail on the sauce.
6. Drizzle the marinade oil over the yellowtail.
7. Garnish with fennel leaves. (Can be substituted with dry fennel seeds if fresh fennel is unavailable.)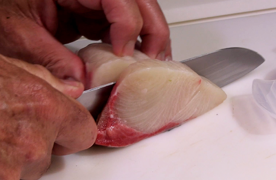 ※Making the Light-brown miso and crème fraiche sauce
Ingredients
Light-brown miso
Crème fraiche
Vanilla extract
Kabosu juice
White pepper
Lemon juice
Maple syrup (Another syrup similar in look and taste was used for filming.)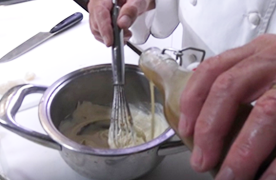 Directions
1. Combine some light-brown miso, crème fraiche, vanilla extract, lemon juice, kabosu juice, white pepper, and maple syrup.

Scallops Boiled with Sansho Pepper
Ingredients
500 g Japanese scallops (frozen)
200 cc koikuchi soy sauce
200 cc sake
100 cc mirin
20 g sansho pepper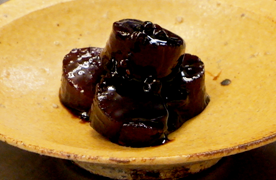 Directions
1. Place the frozen (or defrosted) scallops in a pot and add the sake, water, soy sauce, and mirin.
2. Add the sansho pepper. (Can be substituted with pepper or star anise if sansho pepper is unavailable.)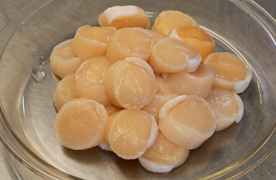 3. Boil it over a high to medium flame for about 20 minutes. (The fire can be stronger than you think.)
4. Once the broth is reduced (and you can see the bottom of the pot when stirring), the scallops are ready.
 The remaining broth can be used as a sauce.
 Refrigerate for a day for better flavor. (The flavor is absorbed during the cooling process.)
※It can be stored in the fridge for about a month.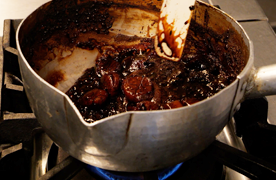 Gallery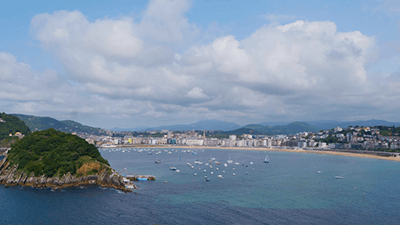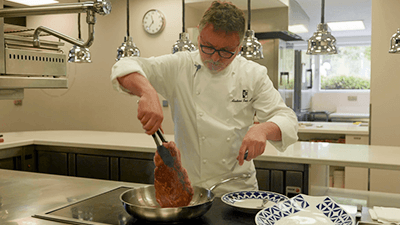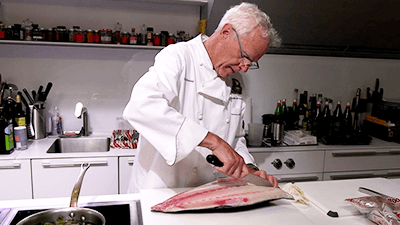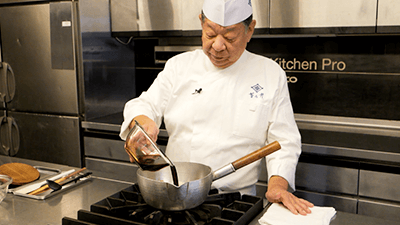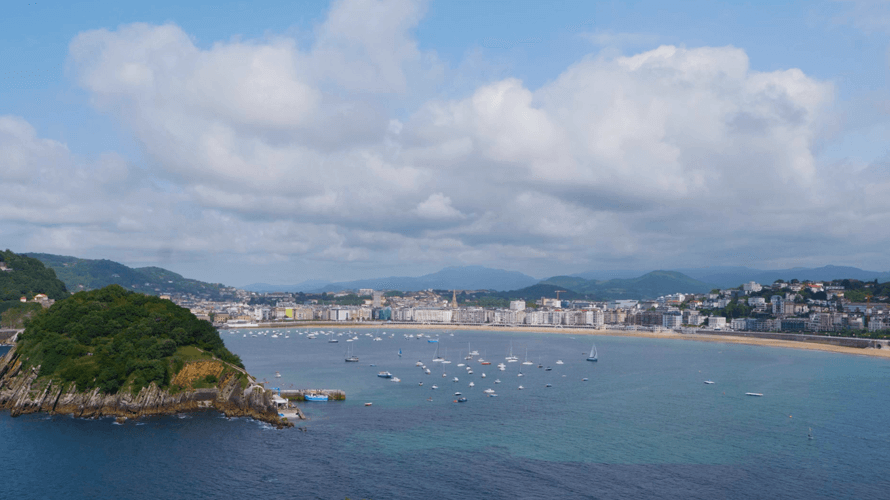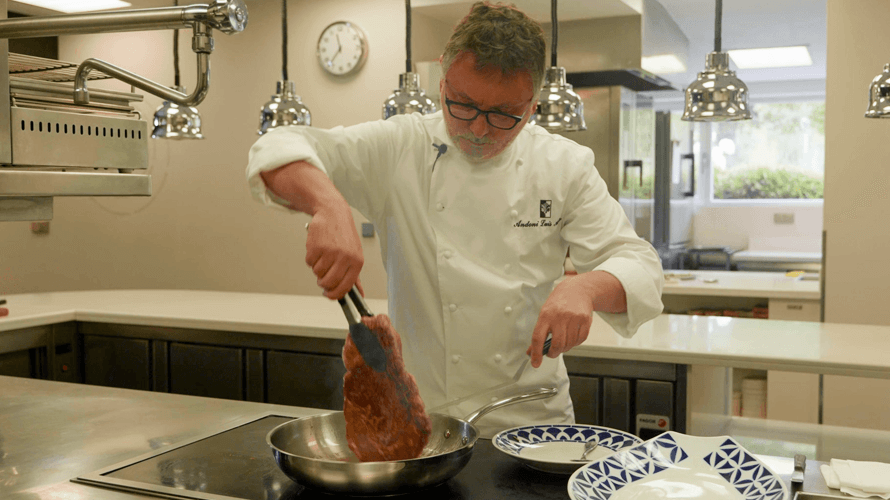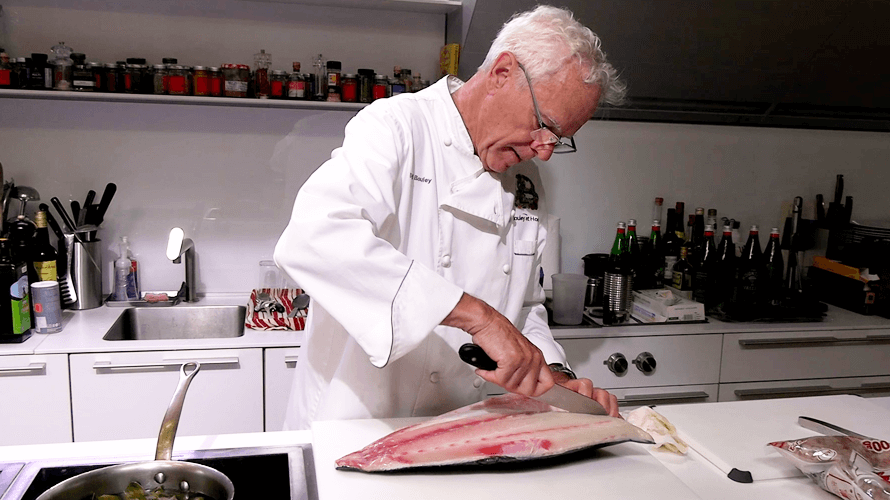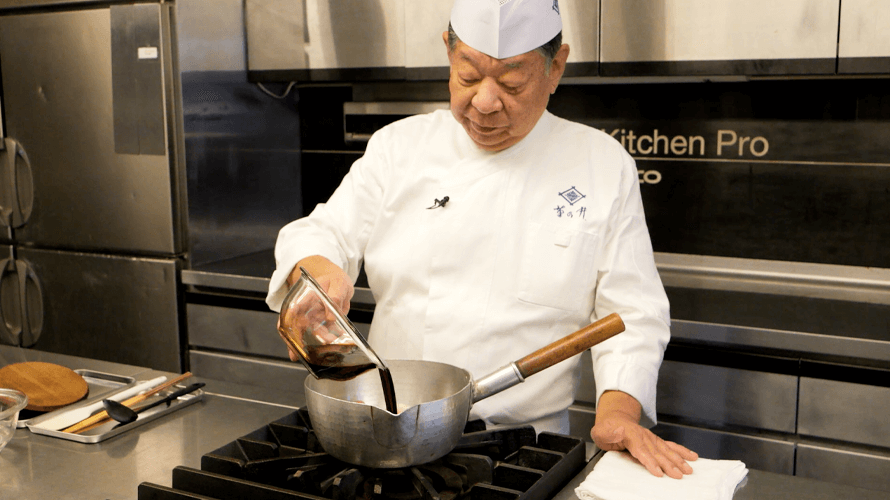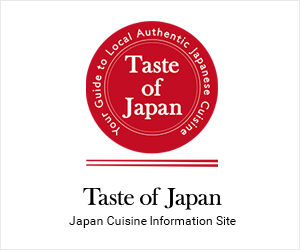 More Videos To Explore
Our Series

In this series, we visit areas in Hokkaido with deep connections to the Ainu living there and showcase their prayers, dances, and traditional ceremonies passed down through generations.

Explore a colorful variety of modern Japan's most popular topics, including food, technology, ecology and regional promotions, with a focus on the innovative ideas and passionate effort from the people behind it all.

Infotainment show featuring young artists full of talent with their unique sense of "Japan."

We follow Japan's trailblazers breaking new ground in various fields and discover the purpose that keeps them moving forward.

This series is the third set of productionsof the ASEAN Now and the Futureproject.

This series will feature how various culture in modern Japan and overseas blend together and influence each other.

The program introduces the history and wisdom behind Japan's technological strength and specialties, which are helping to revitalize regional areas of the country.
Check Other Series