TOKYO CREATORS
Season 1 Omotenashi
VOD for this program is no longer available.
Aired: April 24, 2015

Information
Episode #01: Hotel
This show features the new faces of Tokyo, where many professionals gather creating the Tokyo culture with their passion and technology.
TOKYO CREATORS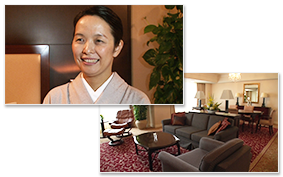 Introducing the professionals of high quality hospitality, at the Imperial Hotel, where all staff members working to serve their guests to have a comfortable stay.
What is unique in their services? We look behind the scenes of Imperial Hotel's Omotenashi style by mainly featuring on the veteran guest services attendant.
Tokyo Sanpo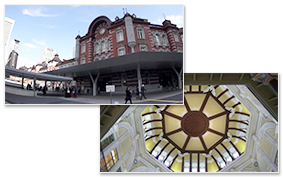 In this segment, we go on a walk from Hibiya, where Imperial Hotel is located to the main intercity rail terminal, Tokyo station.
Let's see what we meet and see by walking around the area.
TOKYO HOT TOPICS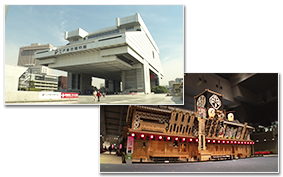 EDO-TOKYO MUSEUM
In this segment, we show one of the must-see spot in Tokyo, metropolitan area.
We introduce
EDO-TOKYO MUSEUM
, which renovated and reopened on March 28.
Housed in a unique looking building located in the Ryogoku district, you can experience the history and culture of Edo-Tokyo city.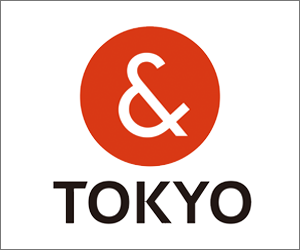 More Videos To Explore
Our Series

The program introduces the history and wisdom behind Japan's technological strength and specialties, which are helping to revitalize regional areas of the country.

This series will feature how various culture in modern Japan and overseas blend together and influence each other.

We follow Japan's trailblazers breaking new ground in various fields and discover the purpose that keeps them moving forward.

Explore a colorful variety of modern Japan's most popular topics, including food, technology, ecology and regional promotions, with a focus on the innovative ideas and passionate effort from the people behind it all.

In this series, we visit areas in Hokkaido with deep connections to the Ainu living there and showcase their prayers, dances, and traditional ceremonies passed down through generations.

Infotainment show featuring young artists full of talent with their unique sense of "Japan."

This series is the third set of productionsof the ASEAN Now and the Futureproject.
Check Other Series