Our site uses cookies and other technologies to give you the best possible experience. By using this site you are consenting to their use and accept our policies.
Learn more...
TOKYO CREATORS
Season 1 Omotenashi
VOD for this program is no longer available.
Aired: May 22, 2015

Information
Episode #02: Shukubo
This show features the new faces of Tokyo, where many professionals gather creating the Tokyo culture with their passion and technology.
TOKYO CREATORS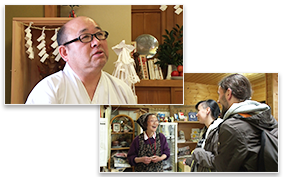 Today we visit the Shukubo, a type of inn's owners who offer their own creative take on the Japanese approach to hospitality known as Omotenashi.
Yoshihiko Baba, the seventeenth-generation owner of the Komadori Sanso inn and his wife, Akemi offer their own style of service to their guests at their Shukubo, located in a secluded region, Mt. Mitake.
Tokyo Sanpo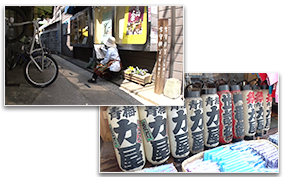 In this segment, we go on a walk from Ome Station to Tama River.
Ome city is an hour west out of Tokyo, an area full of hills and forests.
From Ome Station, we make our way towards Tama River, one of Tokyo's major waterways. Let's see what we meet and see by walking around the area.
TOKYO HOT TOPICS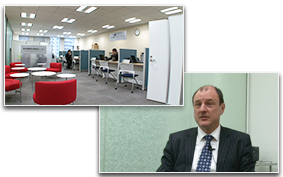 Aspen Japan K.K.
President & Representative Director
Philippe Auvaro
Tokyo One-Stop Business Establishment Center
In this segment, we show one of the must-see spot in Tokyo, metropolitan area.
"Tokyo One-Stop Business Establishment Center" has opened in April 2015, by the national government and the Tokyo Metropolitan Government to support business establishment of domestic and foreign companies. We introduce the concept of this center through interviews with people who started business in Tokyo.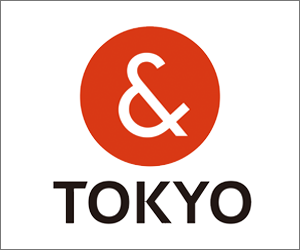 More Videos To Explore
Our Series

The program introduces the history and wisdom behind Japan's technological strength and specialties, which are helping to revitalize regional areas of the country.

This series will feature how various culture in modern Japan and overseas blend together and influence each other.

We follow Japan's trailblazers breaking new ground in various fields and discover the purpose that keeps them moving forward.

Explore a colorful variety of modern Japan's most popular topics, including food, technology, ecology and regional promotions, with a focus on the innovative ideas and passionate effort from the people behind it all.

In this series, we visit areas in Hokkaido with deep connections to the Ainu living there and showcase their prayers, dances, and traditional ceremonies passed down through generations.

Infotainment show featuring young artists full of talent with their unique sense of "Japan."

This series is the third set of productionsof the ASEAN Now and the Futureproject.
Check Other Series