Our site uses cookies and other technologies to give you the best possible experience. By using this site you are consenting to their use and accept our policies.
Learn more...
TOKYO CREATORS
Season 2 "Food"
VOD for this program is no longer available.
Aired: August 28, 2015

Information
Episode #02: Edo-Tokyo Vegetables
This show features the new faces of Tokyo, where many professionals gather creating the Tokyo culture with their passion and technology.
TOKYO CREATORS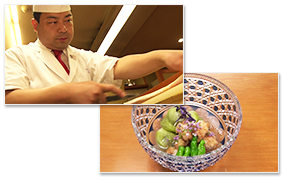 Today we introduce vegetables that have traditionally been grown in Tokyo since the days when the city was still called Edo. Known as Edo-Tokyo vegetables, these are indigenous crops that have not been modified in centuries and are very difficult to grow. However, their rich flavors have made fans out of many chefs—including Kimio Nonaga, the third-generation owner of the Nihonbashi Yukari classic dining establishment. Nonaga, who has studied the techniques needed to master the art of washoku—traditional Japanese cuisine—continually researches ways to prepare these vegetables that best draw out their beautiful colors and luscious flavors. Nonaga will introduce us to the qualities that make Edo-Tokyo vegetables so attractive, while also talking about his desire to promote them to a wider audience.
Tokyo Sanpo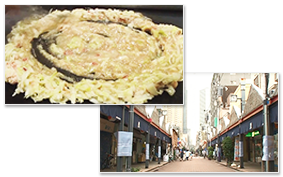 In this segment, we will be touring the Tsukishima neighborhood near Tokyo Bay. Tsukishima is famous for monja-yaki, a type of savory pancake made by frying vegetables and seafood in batter on a steel plate—along with a special broth that differs from shop to shop. The locals have enjoyed this dish for decades, but today people from all over Japan visit to get a taste. Off the main road, old-fashioned homes line the streets. We will meet long-term inhabitants who will give us a deeper look at this historical neighborhood.
TOKYO HOT TOPICS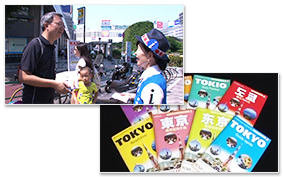 Omotenashi Tokyo
Omotenashi Tokyo is a new initiative implemented by the Tokyo Metropolitan Government that stations volunteers around town to assist foreign tourists. They guide visitors looking for popular tourist destinations in the area, while also offering advice as well as maps and brochures in a number of different languages. This segment will show how these volunteer guides are helping visitors from around the world, through the Japanese approach to hospitality known as omotenashi.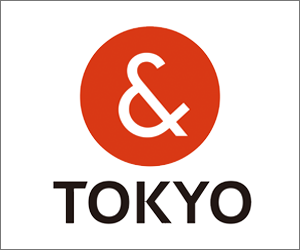 More Videos To Explore
Our Series

The program introduces the history and wisdom behind Japan's technological strength and specialties, which are helping to revitalize regional areas of the country.

This series will feature how various culture in modern Japan and overseas blend together and influence each other.

We follow Japan's trailblazers breaking new ground in various fields and discover the purpose that keeps them moving forward.

Explore a colorful variety of modern Japan's most popular topics, including food, technology, ecology and regional promotions, with a focus on the innovative ideas and passionate effort from the people behind it all.

In this series, we visit areas in Hokkaido with deep connections to the Ainu living there and showcase their prayers, dances, and traditional ceremonies passed down through generations.

Infotainment show featuring young artists full of talent with their unique sense of "Japan."

This series is the third set of productionsof the ASEAN Now and the Futureproject.
Check Other Series