Our site uses cookies and other technologies to give you the best possible experience. By using this site you are consenting to their use and accept our policies.
Learn more...
TOKYO CREATORS
Season 2 "Food"
VOD for this program is no longer available.
Aired: September 25, 2015

Information
Episode #03: Roundup + α
This show features the new faces of Tokyo, where many professionals gather creating the Tokyo culture with their passion and technology.
TOKYO CREATORS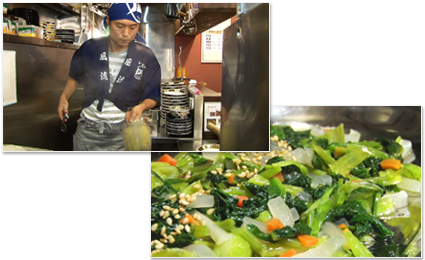 In Season 2 of TOKYO CREATORS, we introduced "Ramen", Japan's most popular street food export, and "Edo-Tokyo vegetables", a brand of local produce with a 400-year history. This episode revisits the two themes through the perspectives of two more creators. First, we will meet Ryoichi Nishio, whose dedication to detail has helped bring to life the ambitious ideas dreamed up by Satoshi Ikuta—the owner of Ramen Nagi who was introduced in Episode 1. We will follow Nishio's creative process as he attempts to develop a new dish that utilizes niboshi—the tiny dried fish that are the heart of the now world-famous Ramen Nagi flavor. Next, we will meet Hiroyuki Yagasaki, a farmer who grows Edo-Tokyo vegetables. Together, we will see how his produce is prepared at various dining establishments around Tokyo and what the customers think of the unique flavors offered by these vegetables. It is this process that helps Yagasaki grow even better vegetables.
Tokyo Sanpo

In this segment, we will be walking around the traditional Edogawa neighborhood. There is a factory that makes barley tea and fills the surrounding area with the pleasant smell of roasted barley; a traditional dye plant that makes a type of hand towel known as a tenugui; and other buildings that hark back to Tokyo's past.
We will also visit a famous bonsai museum that is popular with foreign tourists. Here in Edogawa, visitors will find a town that reflects the elegant simplicity of Japan's traditional cultures.
TOKYO HOT TOPICS

Disaster Preparedness
In this segment, we will be looking at the efforts of the Tokyo Metropolitan Government to turn Tokyo into the most disaster-prepared city in the world, by making sure every resident is knowledgeable about how to prepare for and deal with a disaster.The segment will focus on a manual called "Disaster Preparedness Tokyo" that the city government started distributing to every household in September, as well as a major disaster drill that was held on September 1st.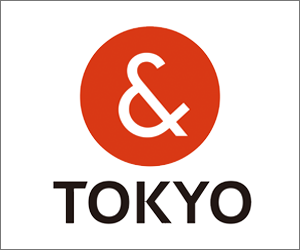 More Videos To Explore
Our Series

The program introduces the history and wisdom behind Japan's technological strength and specialties, which are helping to revitalize regional areas of the country.

This series will feature how various culture in modern Japan and overseas blend together and influence each other.

We follow Japan's trailblazers breaking new ground in various fields and discover the purpose that keeps them moving forward.

Explore a colorful variety of modern Japan's most popular topics, including food, technology, ecology and regional promotions, with a focus on the innovative ideas and passionate effort from the people behind it all.

In this series, we visit areas in Hokkaido with deep connections to the Ainu living there and showcase their prayers, dances, and traditional ceremonies passed down through generations.

Infotainment show featuring young artists full of talent with their unique sense of "Japan."

This series is the third set of productionsof the ASEAN Now and the Futureproject.
Check Other Series