TOKYO CREATORS
Season 3 "Entertainment"
VOD for this program is no longer available.
Aired: November 27, 2015

Information
Episode #02: 2.5-Dimensional Musical
This show features the new faces of Tokyo, where many professionals gather creating the Tokyo culture with their passion and technology.
TOKYO CREATORS

Tokyo's hip Shibuya district is now home to a new kind of theatrical experience. It's called the 2.5-dimensional musical, and the works feature worlds derived from manga, anime, and video games. We will be following director Isamu Kayano as he tries his hand at the medium for the first time, with an adaptation of Touken Ranbu, a browser-based game that has proven to be a hit with female players. The game does not feature an overriding plot; instead, players must collect historic swords that have been anthropomorphized as men and raise these "blade boys." We will see how Kayano is attempting to adapt this game into the 2.5-dimensional musical format, while also creating a story that will capture the audience's hearts.
Tokyo Sanpo

In this segment, we will be visiting the Edo-Tokyo Open Air Architectural Museum, a popular tourist destination. The museum's vast premises are home to many buildings with great cultural value. One such building is a farmer's home built 250 years ago that features an irori, a hearth embedded into the floor where farmers once cooked their meals. There is also a replica of 1930s downtown Tokyo, located at the end of a tree-shaded path.
TOKYO HOT TOPICS

TOKYO BRAND
Tokyo Brand is a new initiative established by the Tokyo Metropolitan Government to promote the charms, both old and new, of Tokyo to the world. We will take a look at the brand's logo, &TOKYO, and how it is being implemented so it is easily visible to visitors.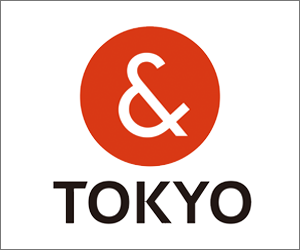 More Videos To Explore
Our Series

The program introduces the history and wisdom behind Japan's technological strength and specialties, which are helping to revitalize regional areas of the country.

This series will feature how various culture in modern Japan and overseas blend together and influence each other.

We follow Japan's trailblazers breaking new ground in various fields and discover the purpose that keeps them moving forward.

Explore a colorful variety of modern Japan's most popular topics, including food, technology, ecology and regional promotions, with a focus on the innovative ideas and passionate effort from the people behind it all.

In this series, we visit areas in Hokkaido with deep connections to the Ainu living there and showcase their prayers, dances, and traditional ceremonies passed down through generations.

Infotainment show featuring young artists full of talent with their unique sense of "Japan."

This series is the third set of productionsof the ASEAN Now and the Futureproject.
Check Other Series