TOKYO CREATORS
Season 4 "Safety and Security"
VOD for this program is no longer available.
Aired: January 22, 2016

Information
Episode #01: Tokyo Metro
This show features the new faces of Tokyo, where many professionals gather creating the Tokyo culture with their passion and technology.
TOKYO CREATORS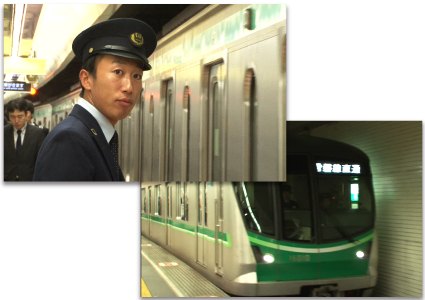 Not only is Tokyo's subway system one of the largest in the world—with a daily ridership of 9.35 million people—it is also one of the cleanest and most punctual. In this episode, we will be following a station staff member, Kazutaka Dobashi, as he goes about his daily duties. As an employee of Tokyo Metro, one of Tokyo's biggest subway operators, Dobashi is responsible for keeping crowds under control during rush hour, responding quickly to emergencies, and taking inventory of lost items. The passengers who pass through the station he works at include locals as well as foreign tourists. Sometimes, they will come to Dobashi for assistance, and he takes his time to properly deal with every inquiry, either in Japanese or in English. In this way, Dobashi helps ensure that every day ends without incident, and that passengers continue to recognize Tokyo's subway system as one of the safest and most convenient ways to get around the city.
Tokyo Sanpo
In this segment, we will explore the Oizumi-gakuen district in northwest Tokyo. It is a residential area that is also home to a dairy farm, vegetable fields, as well as vegetable stands—elements that give this area a pastoral vibe that is worlds apart from the bustle and hustle of central Tokyo. The people here are more relaxed, and some of them can be found on their days off growing vegetables in plot-share farms. Oizumi-gakuen is a place where the urban and the rural combine in interesting ways.
TOKYO HOT TOPICS

At the start of every year, the Tokyo Fire Department organizes a major event known as Dezomeshiki. In the event held in January, the Tokyo Fire Department introduced audiences to its new Air Hyper Rescue Unit, while other units performed disaster response demonstrations. There was also hashigo-nori, a tradition that goes back over 350 years, in which firefighters perform acrobatics on top of ladders. Although the event is designed to entertain, it is also informative of the types of activities that Tokyo's firefighters conduct everyday to keep the city safe.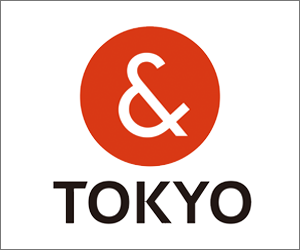 More Videos To Explore
Our Series

The program introduces the history and wisdom behind Japan's technological strength and specialties, which are helping to revitalize regional areas of the country.

This series will feature how various culture in modern Japan and overseas blend together and influence each other.

We follow Japan's trailblazers breaking new ground in various fields and discover the purpose that keeps them moving forward.

Explore a colorful variety of modern Japan's most popular topics, including food, technology, ecology and regional promotions, with a focus on the innovative ideas and passionate effort from the people behind it all.

In this series, we visit areas in Hokkaido with deep connections to the Ainu living there and showcase their prayers, dances, and traditional ceremonies passed down through generations.

Infotainment show featuring young artists full of talent with their unique sense of "Japan."

This series is the third set of productionsof the ASEAN Now and the Futureproject.
Check Other Series