Our site uses cookies and other technologies to give you the best possible experience. By using this site you are consenting to their use and accept our policies.
Learn more...
TOKYO CREATORS
Season 4 "Safety and Security"
VOD for this program is no longer available.
Aired: March 25, 2016

Information
Episode #03: Roundup + α
This show features the new faces of Tokyo, where many professionals gather creating the Tokyo culture with their passion and technology.
TOKYO CREATORS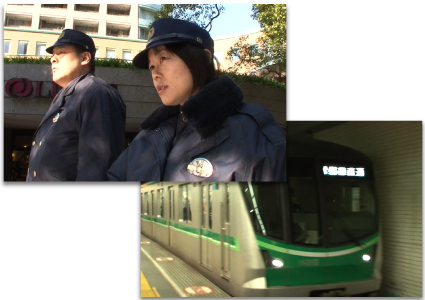 In this episode, we will be returning our focus to the employees of the Tokyo Metro subway system and the Tokyo Metropolitan Police, who we covered in the last two episodes. First, we will follow train engineer Hiroyuki Ogawa and conductor Junichi Kato as they apply their technical expertise to ensuring their train arrives at every stop safely, and without delay. We will then revisit the Shiodas, the husband-and-wife police duo from the last episode who lives in a residential version of the neighborhood police station known as residential kobans. We will see how they use local events and their days off to promote safety to their neighbors—a tactic that is only possible for police living in the community they serve.
Tokyo Sanpo

In this segment, we will be exploring the food, fashion, and unique shops that one can find in Koenji, a friendly neighborhood full of local color. Walk down the shopping district, and you might find yourself distracted by traditional Japanese confectionary, tea, and other delights. As an added bonus, many shop owners here will generously let you try one of their wares before buying them. There is also a traditional sento bathhouse—but with a twist.
TOKYO HOT TOPICS

Tokyo Waterfront City New Cruise Terminal
In this segment, we will take a look at the new passenger ship waterfront terminal that is being built in time for the 2020. The terminal will serve the increasing number of foreign visitors who are coming to Japan via cruise ships, and will be able to accommodate even large passenger ships. It will offer easy access to Ginza, Asakusa, and other tourist hotspots, making it a great gateway to Tokyo.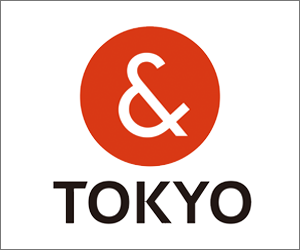 More Videos To Explore
Our Series

The program introduces the history and wisdom behind Japan's technological strength and specialties, which are helping to revitalize regional areas of the country.

This series will feature how various culture in modern Japan and overseas blend together and influence each other.

We follow Japan's trailblazers breaking new ground in various fields and discover the purpose that keeps them moving forward.

Explore a colorful variety of modern Japan's most popular topics, including food, technology, ecology and regional promotions, with a focus on the innovative ideas and passionate effort from the people behind it all.

In this series, we visit areas in Hokkaido with deep connections to the Ainu living there and showcase their prayers, dances, and traditional ceremonies passed down through generations.

Infotainment show featuring young artists full of talent with their unique sense of "Japan."

This series is the third set of productionsof the ASEAN Now and the Futureproject.
Check Other Series